Believing he could make a better rifle bullet, Walt Berger started making his own in 1955 and proved their quality by earning a place in the benchrest shooters hall of fame. After years of crafting bullets by hand in his garage, Walt's wife, Eunice, encouraged him to expand his fabrication endeavors beyond a part-time hobby. Together, they grew Berger into a large scale precision bullet operation with the highest quality standards in the industry.
Continuing this fifty-year tradition of excellence, Berger makes rifle bullets and ammunition for Target, Varmint, Hunting and Tactical shooting applications. All Berger products are made to True Match Grade standards. Making our bullets to True Match Grade standards means that we are using the highest quality materials, rigorous tolerance tooling, and an inflexible commitment to attention to detail in the manufacturing process.
David Hamilton, Walt's grandson and Berger's Plant Manager, learned from his grandfather that "If a job's worth doing, it's worth doing right." The Berger team has applied this motto to everything within the company and continues day-to-day to keep the highest quality standards for bullets and ammo in the industry, bringing bench rest levels of precision to all rifle shooting disciplines and applications.
With the introduction of Berger Ammunition, shooters now have access to a level of factory ammunition never seen before in the ammunition industry. Competitive shooters have used Berger Ammunition to win the Gold in National and World Long Range competitions, leveling the playing field for shooters that do not have the ability, time, and/or equipment to hand load to shoot and win in high-level competitions. Berger Ammunition truly sets a new standard for match grade ammunition.
Berger is manufactured and distributed in the USA by Capstone Precision Group, LLC, and part of the Nammo Group, a family that includes other premium brands including Lapua, Vihtavuori, and SK.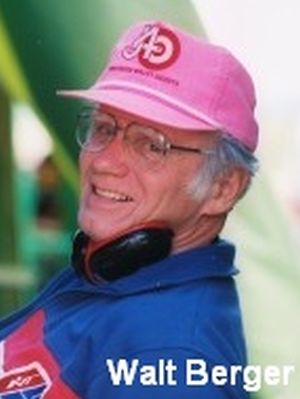 Founder & Chief Technical Consultant (photo by Joe Valentine)