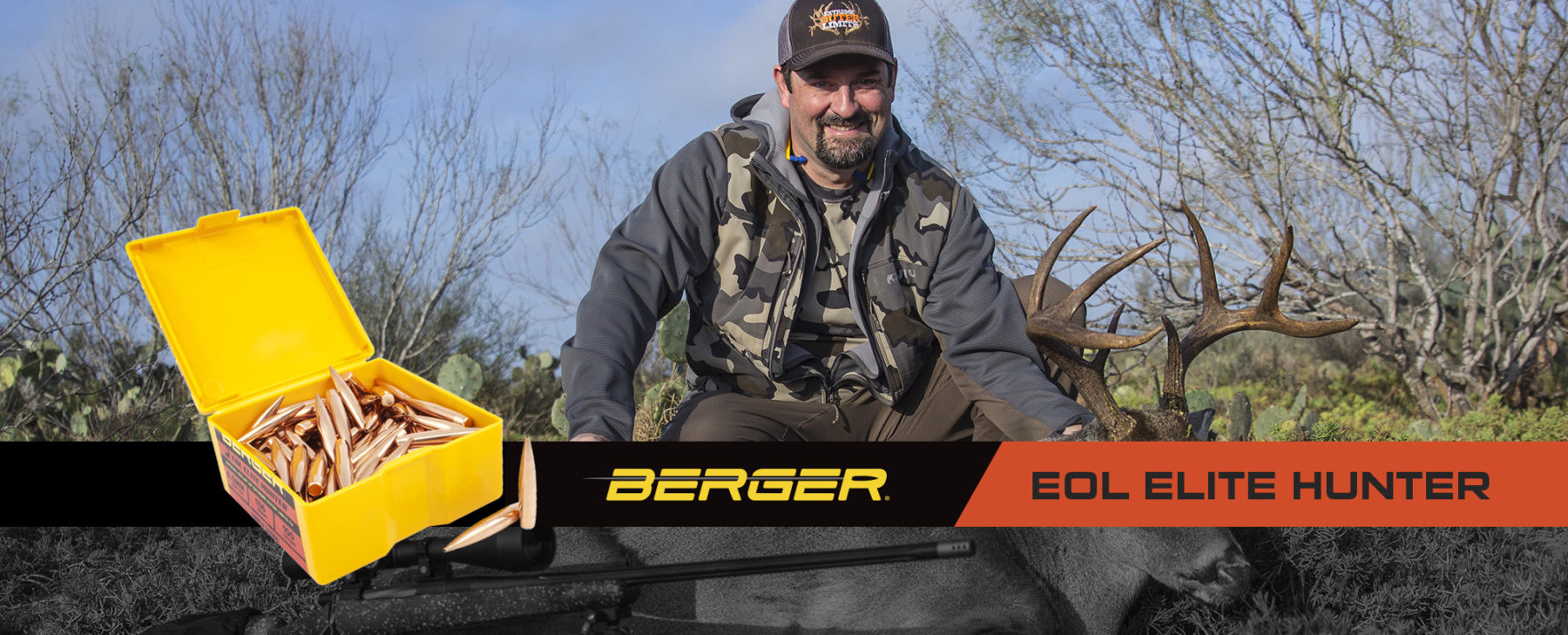 Extreme Outer Limits (EOL) Bullets and Ammunition
Designed in collaboration with Extreme Outer Limits TV
The EOL Elite Hunter bullets are a purpose built product. Bob Beck, from Extreme Outer Limits TV, founded MOA rifles to build rifles that can reliable take game reliably and ethically at extended ranges. Out of the box, these rifles shoot sub MOA groups (hence the name) when shooting precision loaded ammo like what we produce here at Berger. Bob quickly realized that his rifles could take game at even longer ranges if there were heavier high precision bullets on the market. He reached out to our team and challenged them to fill the market need.
Bob's "heaviest-in-class" concept has been brought to life with the latest optimized hybrid ogive design of Bryan Litz, Berger's Chief Ballistician. Bryan combined his efforts with Garett Stoddard, Berger Production Engineer, to produce a bullet that delivers devastating hydro-static shock, unmatched downrange ballistics, with a J4 jacket foundation measuring an unprecedented +/- .0003" total indicated runout (TIR).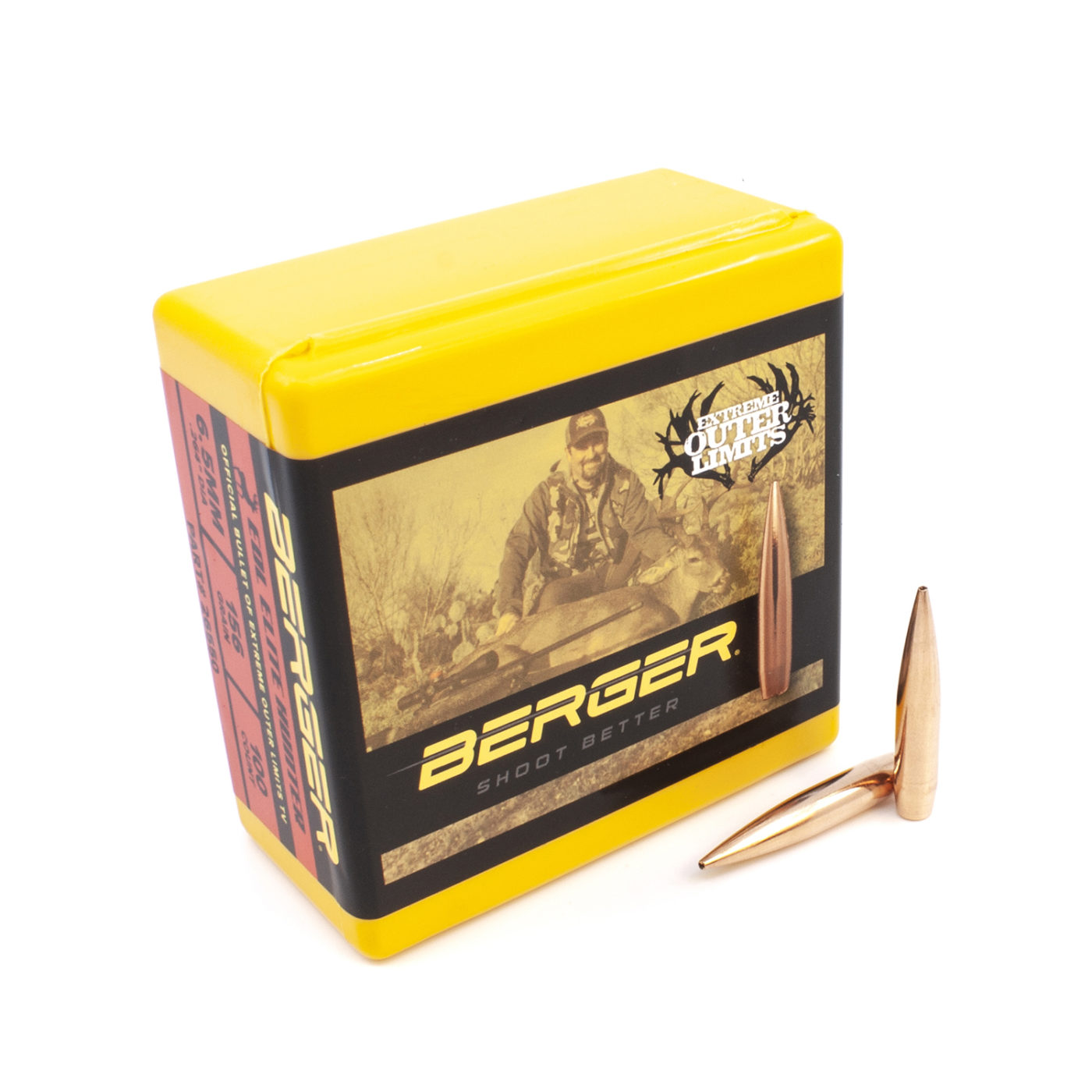 These bullets break the trend-line for today's heavy hunting bullets and are designed for extreme long range hunting situations, typically with custom rifle applications. Elite Hunter Bullets utilize Berger's industry-leading hybrid ogive, which blends tangent and secant designs to optimize efficiency, reduce wind-drift, and minimize sensitivity to seating depth. Elite Hunter Bullets are identical in construction, shape and performance to the Berger Hybrid Target series, except they utilize a thinner J4 Precision Jacket for rapid expansion on game animals. Elite Hunters are designed to penetrate 2-3″ and then begin to expand and create a massive wound cavity up to 15″. The hydrostatic shock causes most animals to drop immediately.
Our EOL Elite Hunter line boasts a total of 4 bullet offerings and 1 ammunition offering. These products are now available at your favorite Berger dealers worldwide.