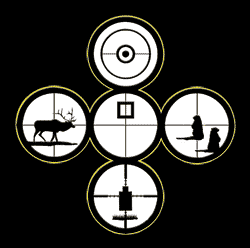 Walt Berger's core beliefs and values are the foundation upon which we continue to build and evolve Berger Bullets. One of Walt's beliefs is, "If a job is worth doing, then it's worth doing right." I apply this belief to the vision for Berger by questioning everything about us and in looking at the various activities of rifle shooting to determine not where rifle shooting is but where it is heading in the future.
Actively staying hungry for knowledge and improvement positions us perfectly for discovering new and better ways to provide you with better products and higher quality services.
Walt started this effort producing innovations that have changed rifle shooting forever and for the better. At one point, Walt had to turn jackets, one at a time, on a small lathe to achieve .0003 TIR (Total Indicated Runout). Today, the J4 precision bullet jacket meets and beats this tolerance in every lot, every day.
From 1955 through 1997, all Berger Bullets were made by hand using modified RCBS presses. In the later years, we were making over 8 million bullets a year, by hand. In 1997, our first automated machine was built, incorporating the same characteristics of our hand press operation into an automated machine.
Evolving the quality of the components and manufacturing processes are important advancements but we didn't stop there. In the mid-80's, Berger made the very first bullets using the VLD design. The 6mm 105 grain VLD, designed by Bill David, is capable of shooting flatter and being less affected by wind than the most popular 30 caliber 168 grain bullets in production then and now.
In 2009, Bryan Litz developed our Hybrid design. The Hybrid design incorporates both a tangent (easy to tune) and a secant (most efficient drag reduction) shape into one perfectly blended nose configuration. The Hybrid design incorporates the best characteristics of both shapes, resulting in higher Ballistic Coefficient (BC) bullets that are also much easier to tune than bullets made with pure secant ogives.
The vision for Berger is clear and has aspects that remain unknown. The clear part is that we will continue to question everything. How can we make bullets even better and more effective for their given application? How can we provide better services and information to our dealers and those using our bullets? How can Berger Bullets remain the gold standard for high performance, precision rifle bullets?
The part of our vision that remains unknown is the answers to these questions. However, the most important aspect of our vision is that we are never fully satisfied with what we know. We will continue to build upon Walt's strong foundation by staying hungry and taking action in the deliberate pursuit of constant and never ending improvement.
Sincerely,
Eric Stecker
Master Bulletsmith