The Berger team has years of experience in hand loading, hunting, and competitive shooting. Our combined knowledge spans from varmint and large game hunting to competitive shooting in ELR, 3-Gun, F-class, Precision Rifle, and Bench Rest. Our goal is to share our experience and knowledge with our customers to further their enjoyment of the shooting sports. We do this by writing articles and by answering questions via email, social media, and phone calls.
The Berger team also includes three technical specialists that field questions from customers like you every day. These specialists are all NRA Certified Reloading Instructors and can answer questions about everything shooting related, from rifle makes and models to reloading equipment and components. If you are looking for any reloading data or technical advice, give us a call or email. We are available Monday – Friday 8:00 am to 4:30 pm EST (excluding holidays).
Berger Tech Team
Phone: 660-460-2802
Contact Us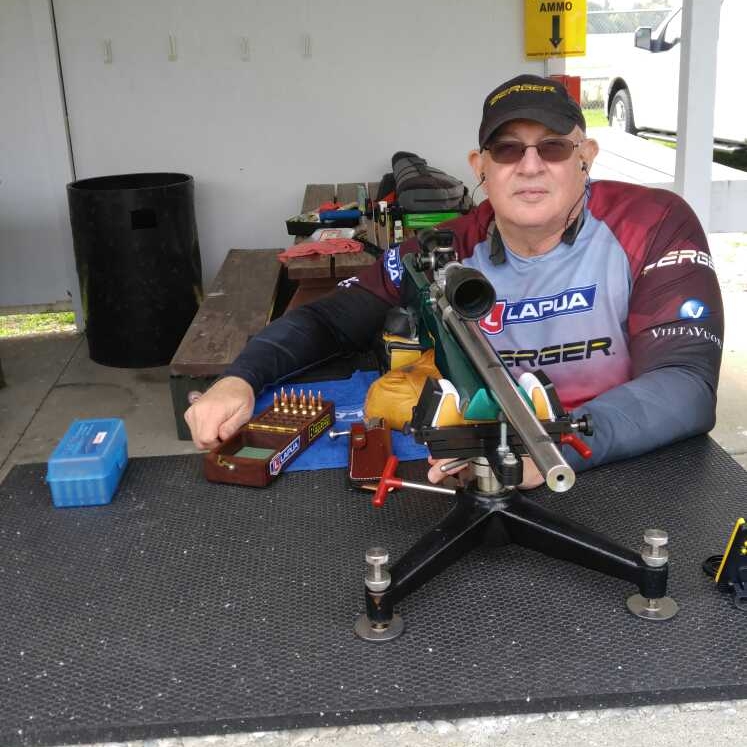 Bob Blaine
Technical Specialist
"Don't go into your reloading room expecting to know it all, there is always something new to learn!"
Bob has been reloading since he was just six and a half years old. Ever since he was first introduced to it, making his own bullets and wildcatting cartridges has been one of his favorite hobbies. Bob has over 25 years of providing technical support and his vast experience has come from learning under industry experts like Walt Berger, Kent Lomont, Fred Sinclair, and Bill Gravatt.
He enjoys everything from varmint and deer hunting to IHMSA long range handgun shooting, trap, skeet as well as smallbore and centerfire bench rest shooting. "Shooting different disciplines offers unique challenges and makes a person a better all-around shooter."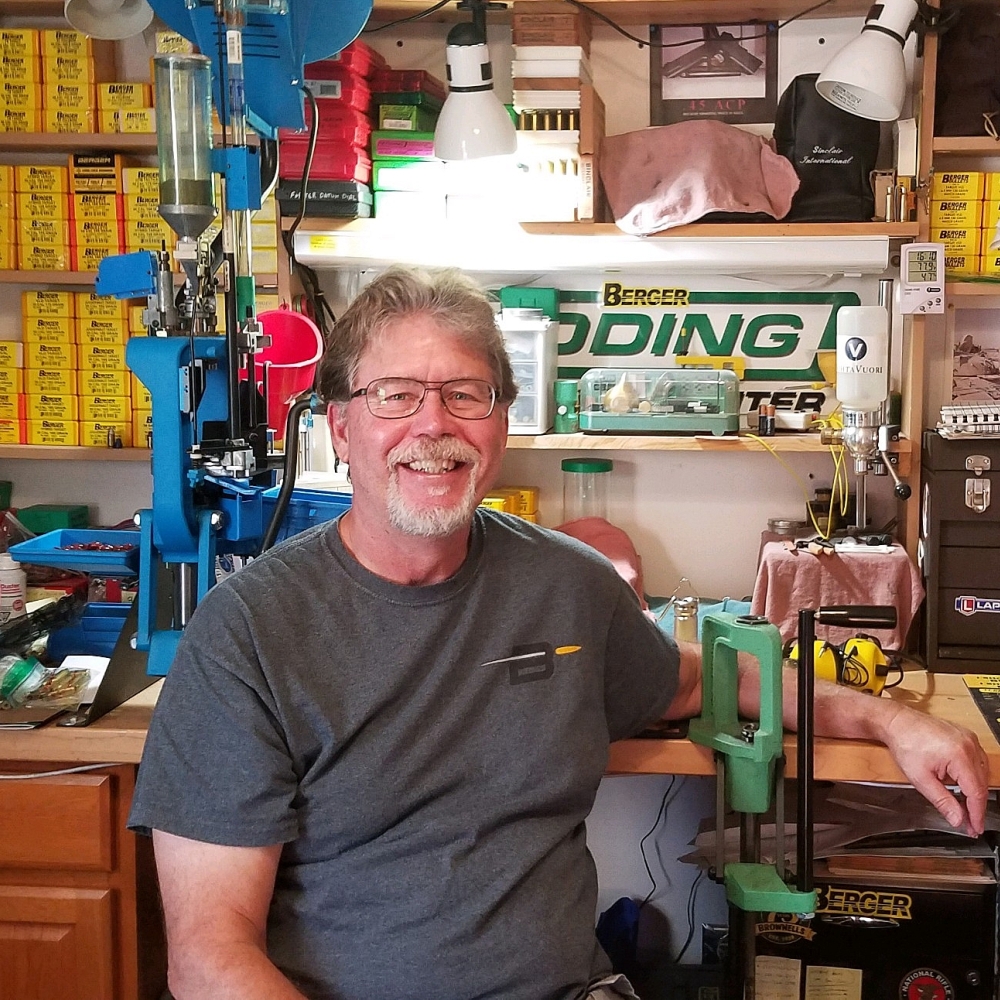 Phil Hoham
Technical Specialist
"A passion for everything shooting related has been passed down in my family for generations."
Phil Hoham learned the fundamentals of shooting from his grandfather at an early age. Phil has 20 years of experience giving technical advice and believes that reloading for pistol, shotgun, and rifle has given him a well rounded level of knowledge when it comes to the technical aspects of reloading and the tools of the trade. "I enjoy sharing my knowledge and experiences with others, which is why I've written so many of the how-to articles that you can find on the Berger website."
Phil's background started with shooting Action Pistol and gradually grew to include shooting long range prone Fullbore style matches and 3-gun.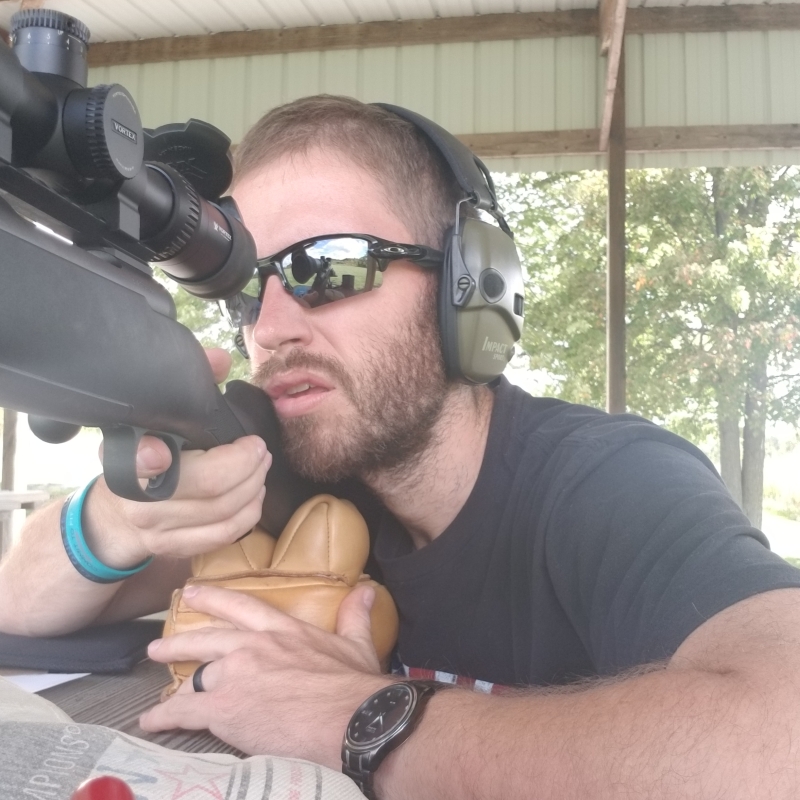 Corey Schwanz
Technical Specialist
"Accuracy comes from consistency at every level."
Corey was introduced to hunting and shooting at a very young age and it's been a part of his life ever since. "I enjoy waterfowl and upland game hunting, but my primary passion is Midwestern whitetails." From a competitive side, Corey likes to participate in more action shooting disciplines and is a USPSA Grand Master in the Limited Division. "I've dabbled in F-Class, but I really want to start competing more in PRS matches."
Currently, Corey's favorite rifle is a fun little Ruger American Predator that he has upgraded the stock and trigger to turn it into an impressive shooting deer gun. The 135gr Classic Hunters has been the go-to bullet for him for the past few years but he will be shooting the 156gr EOL as well.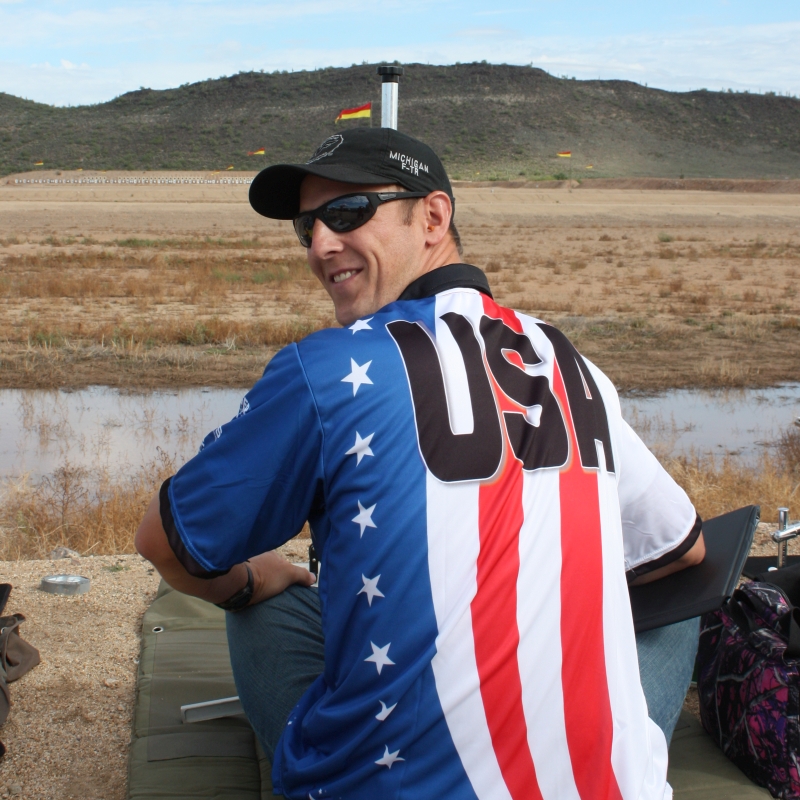 Bryan Litz
Chief Ballistician
"The most important thing to remember in handloading is consistency."
Bryan's passion for hitting targets started at a very early age with a sling shot. As he grew, he used all possible means to hit targets at longer and longer distances. After graduating with an Aerospace Engineering degree from Penn State he went to work for the Air Force as a civilian contractor. As an active competition shooter he competed and won in regional, national and international rifle competitions proving that he not only understands external ballistics but has also applied this knowledge in becoming a Champion rifle shooter.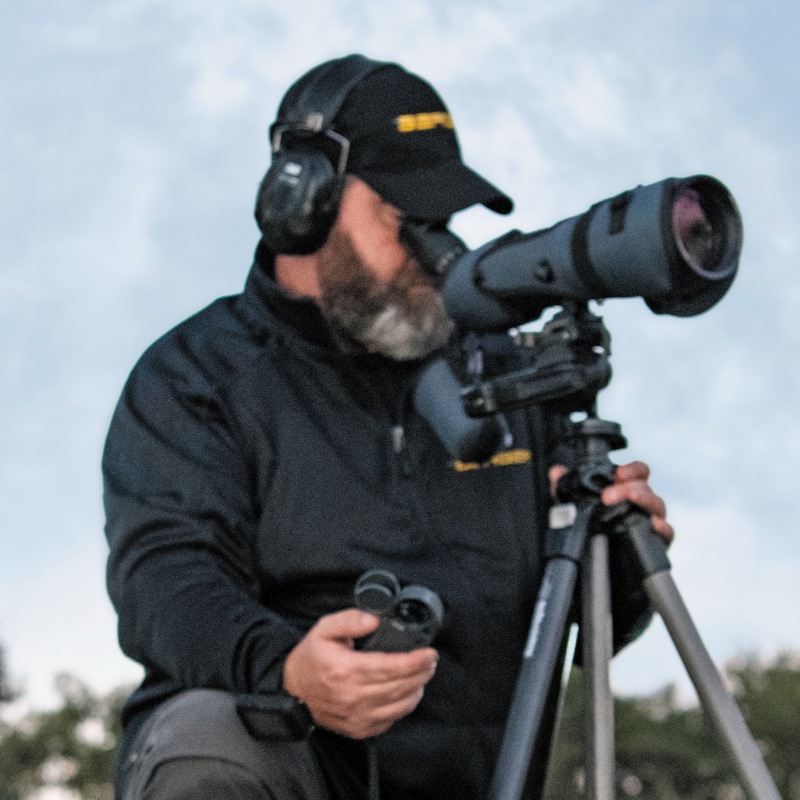 Emil Praslick
Mil/LE Expert
"My passion is coaching and working with shooters by providing them with the support they need to perform at the highest level."
Emil's past experiences include serving as the Head Coach of the US National Long Range Rifle Team and Head Coach of the United States Army Marksmanship Unit for several years. He not only coached, he won. When Emil joined the Berger team, he held the most team wins of any coach in US Military history and a total of 20 (18 National & 2 World) shooting records. He has 33 Inter-Service Rifle Championships to his name. These are just a few of his many accolades.