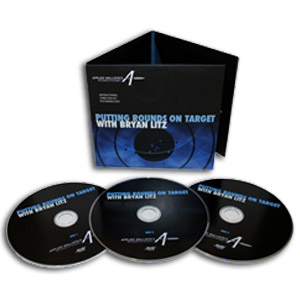 Putting Rounds on Target, the Bryan Litz DVD Set, is an instructional 3-DVD set where champion shooter and Ballistician, Bryan Litz, explains and demonstrates the science of external ballistics for use in long range shooting.
Using layman terms, Bryan explains the complex science behind putting rounds on target at long range. After explaining the material in a classroom setting, he takes to the field to demonstrate the principles in live fire.
In the end, the fog of long range shooting clears, and you'll be left with the clear information and techniques required to master this technical subject matter.
Disc 1:
Accuracy & Precision
Tall Target Test
Chronographs & Statistics
Ballistic Coefficient
Trajectory Terms
For privacy reasons YouTube needs your permission to be loaded. For more details, please see our
Privacy Policy
.
I Accept
Disc 2:
Primary Elevation Influences
Wind
Secondary Effects
Using Ballistics Solvers
Short & Long Range Equipment
Disc 3:
On The Range: 308 Winchester
On The Range: 284 Winchester
On The Range: 338 Lapua Magnum
Extended Range Shooting
Equipment for Extended Range Shooting
One Mile Shooting
Purchase your copy of Putting Rounds on Target with Bryan Litz here.