Berger Bullets is thrilled to announce the addition of Emil Praslick SFC (retired) to the team as our new Sponsorship Director. Emil will be working directly with our sponsored shooters and teams, as well as managing our match sponsorships and gun writer efforts.
We are excited to have someone as experienced as Emil on our team that will be able to establish and maintain our sponsorship program in a fresh and new approach.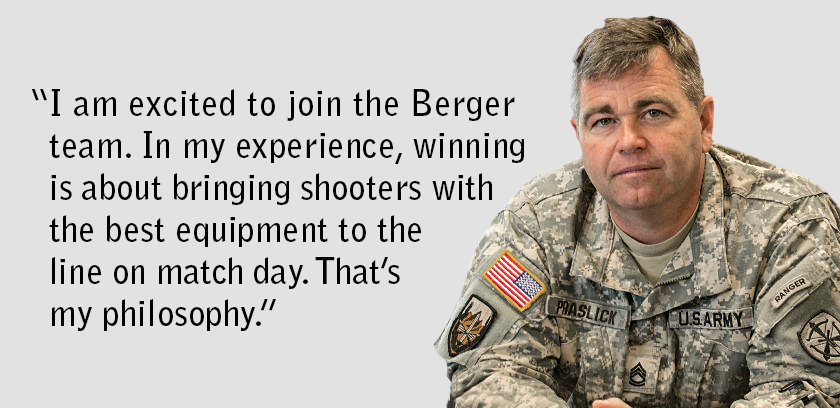 Emil's past experiences include serving as the Head Coach of the US National Long Range Rifle Team and Head Coach of the United States Army Marksmanship Unit for several years. He not only coached, he won. He currently holds the most team wins of any coach in US Military history and holds a total of 20 (18 National & 2 World) shooting records. He has 33 Inter-Service Rifle Championships to his name. These are just a few of his many accolades.
Emil's experience as a coach will directly translate to his role here at Berger. For numerous years, he worked tirelessly to ensure that his teams and shooters performed to the best of their abilities. Now, he will be doing the same for our sponsored shooters and teams.
"My passion is coaching and working with shooters, so this is an incredible opportunity for me to help develop Team Berger by providing them with the support they need to perform at the highest level," says Emil.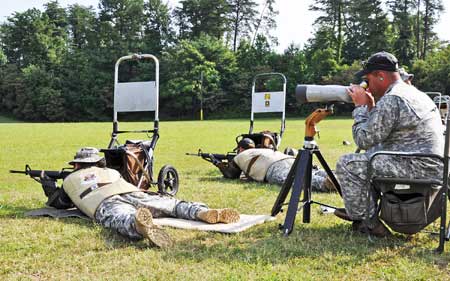 We know that his connections and skills will make a great asset to the team. With the knowledge and experience he brings to the table, this addition only makes our future brighter.
"I am thrilled that Emil has joined Berger. His experience and exceptional ability, both on and off the range, are certain to be impactful," says Berger Bullets President, Eric Stecker.