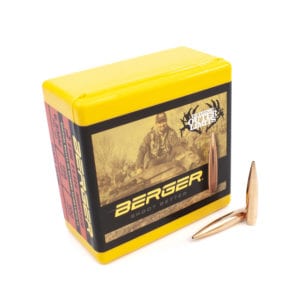 The long-awaited 6.5mm 156 grain Extreme Outer Limits (EOL) Elite Hunter bullets are purpose-built for hunters demanding a heavy-bullet solution for their Creedmoor, PRC, 26 Nosler and other 6.5 caliber long-range hunting platforms. EOL Elite Hunter bullets are "heaviest-in-class" and designed to break the common trend-line for today's heavy hunting offerings. The sleek profile features an ultra-high ballistic coefficient (BC) and increased sectional density, delivering the highest energy retention upon impact.
EOL Elite Hunter Bullets utilize our industry-leading hybrid ogive design, which blends tangent and secant designs to optimize efficiency, reduce wind-drift, and minimize sensitivity to seating depth. EOL's are easy to load and shoot, and provide the unmatched accuracy and performance that long-range enthusiasts expect from Berger Bullets.
Contact our Berger Technical Support Team and receive 6.5mm 156 grain Elite Hunter load data for your favorite cartridge. Unpublished data may only be given over the phone. To get this reloading data, please call our tech team at 660-460-2802. Unpublished data is readily available for the following:
6.5 X 55 Swedish Mauser
6.5 X 47 Lapua
.260 Remington
6.5 Creedmoor
6.5-284 Norma
6.5-06 A-Square
.264 Winchester Magnum
6.5 PRC
26 Nosler
6.5-.300 Weatherby Magnum
Here's a look "inside" Berger's production lot test validation procedures for the new 156 EOL projectile. Our first groups on target in the 300 meter Accuracy Test Center tunnel onsite in Mesa, AZ are below.
The first 3-shot group for load verification? A clover leaf measuring 0.3" @ 300 meters! 1/10 MOA.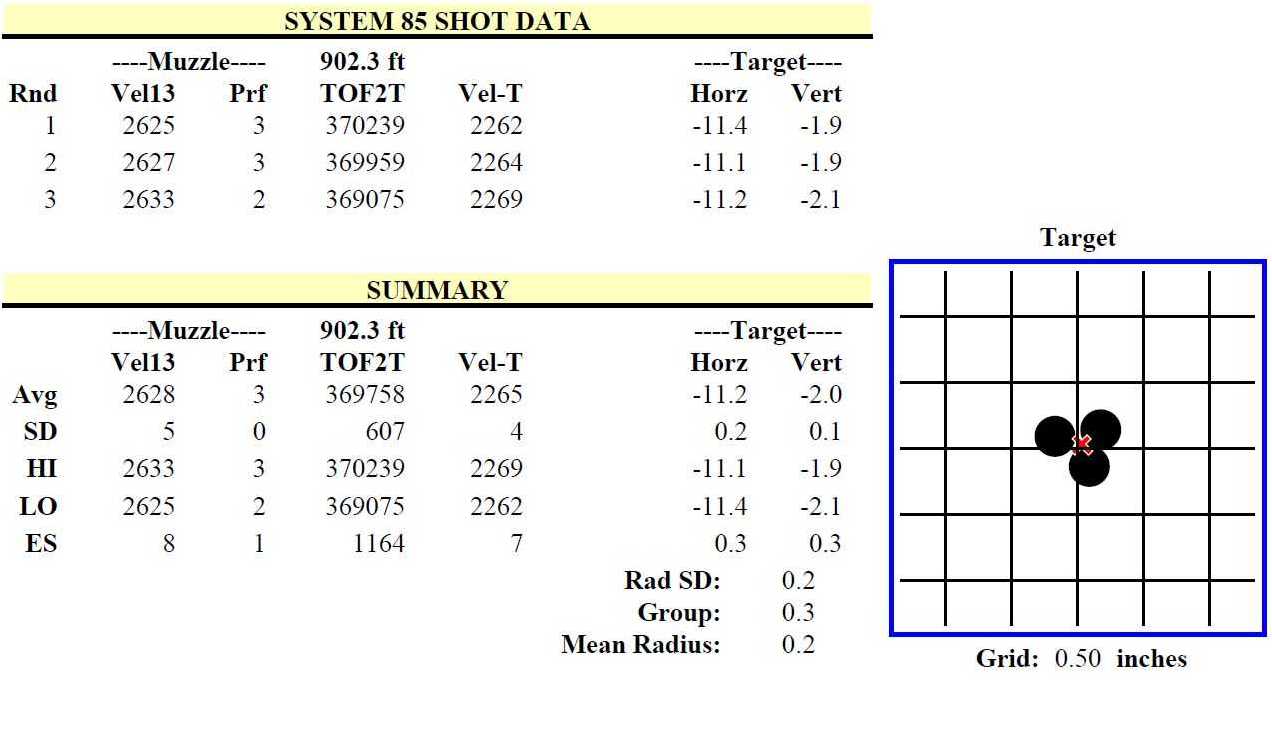 We followed load verification with a 5-shot test validation group. It measured 1.1" @ 300 meters. 1/3 MOA!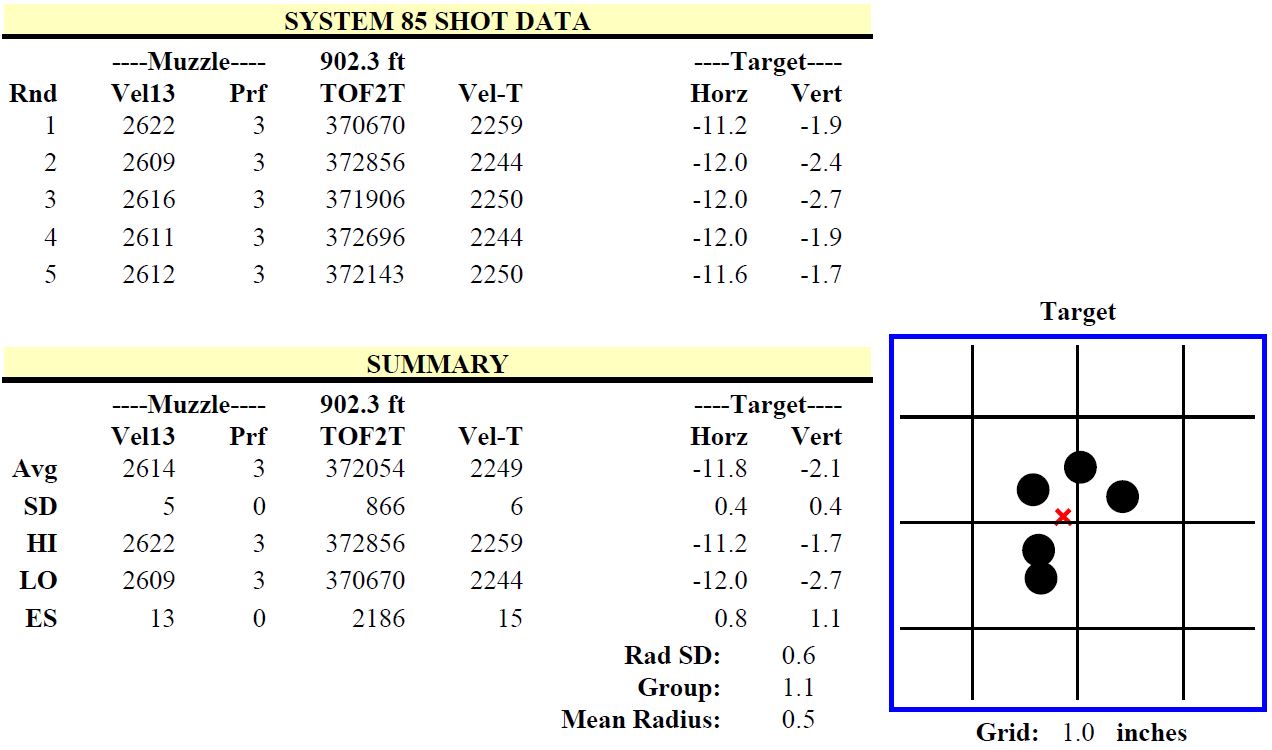 A 2nd 5-shot test validation group was fired and the result was an identical 1.1" group for 1/3 MOA again!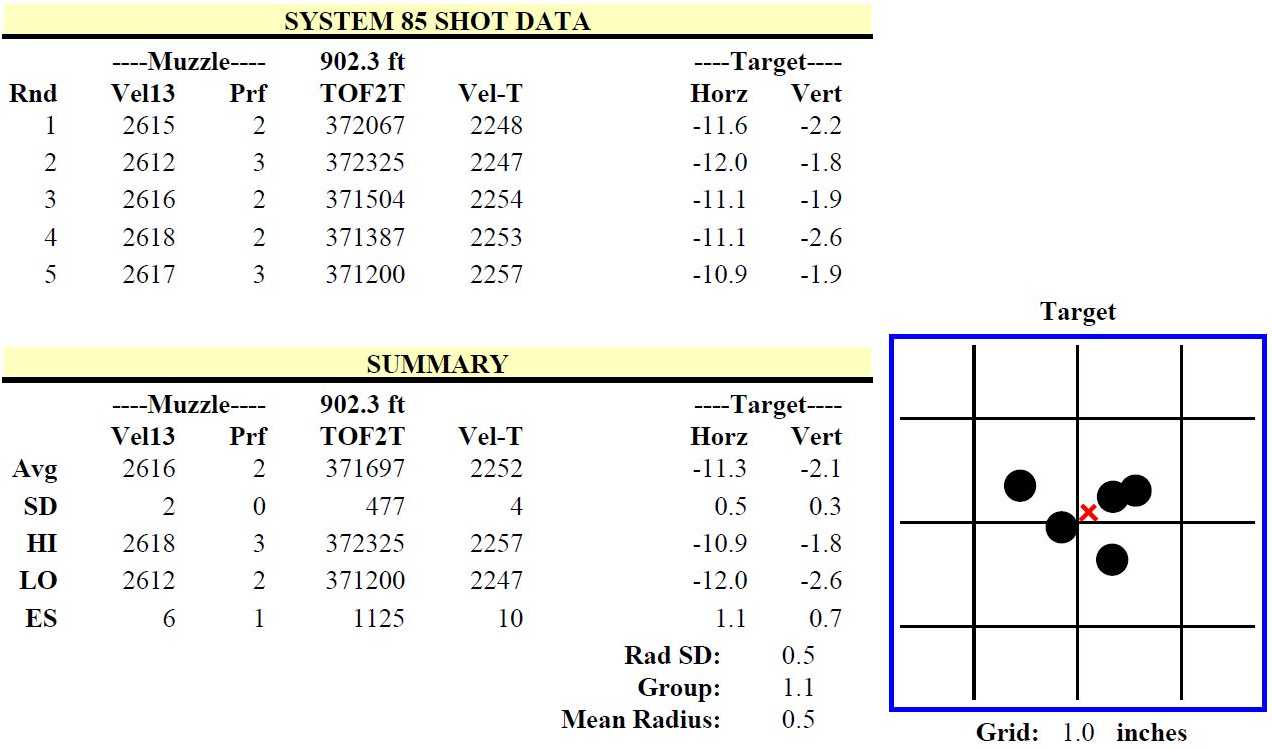 Our plant Manager, David Hamilton (Walt Berger's grandson) decided that we should NOT mess with the machinery and is keeping this production lot churning!
David stated, "After our relocation from California to Arizona, customers insisted that we build and ship our most in-demand products first. We suspended all R&D and focused 100% of our efforts toward producing the products they'd been waiting on for months – and in some cases over a year. Now that we've met customer expectation with existing product, we've been able to, again, resume R&D efforts to develop exciting and innovative new products just like this 156 grain EOL."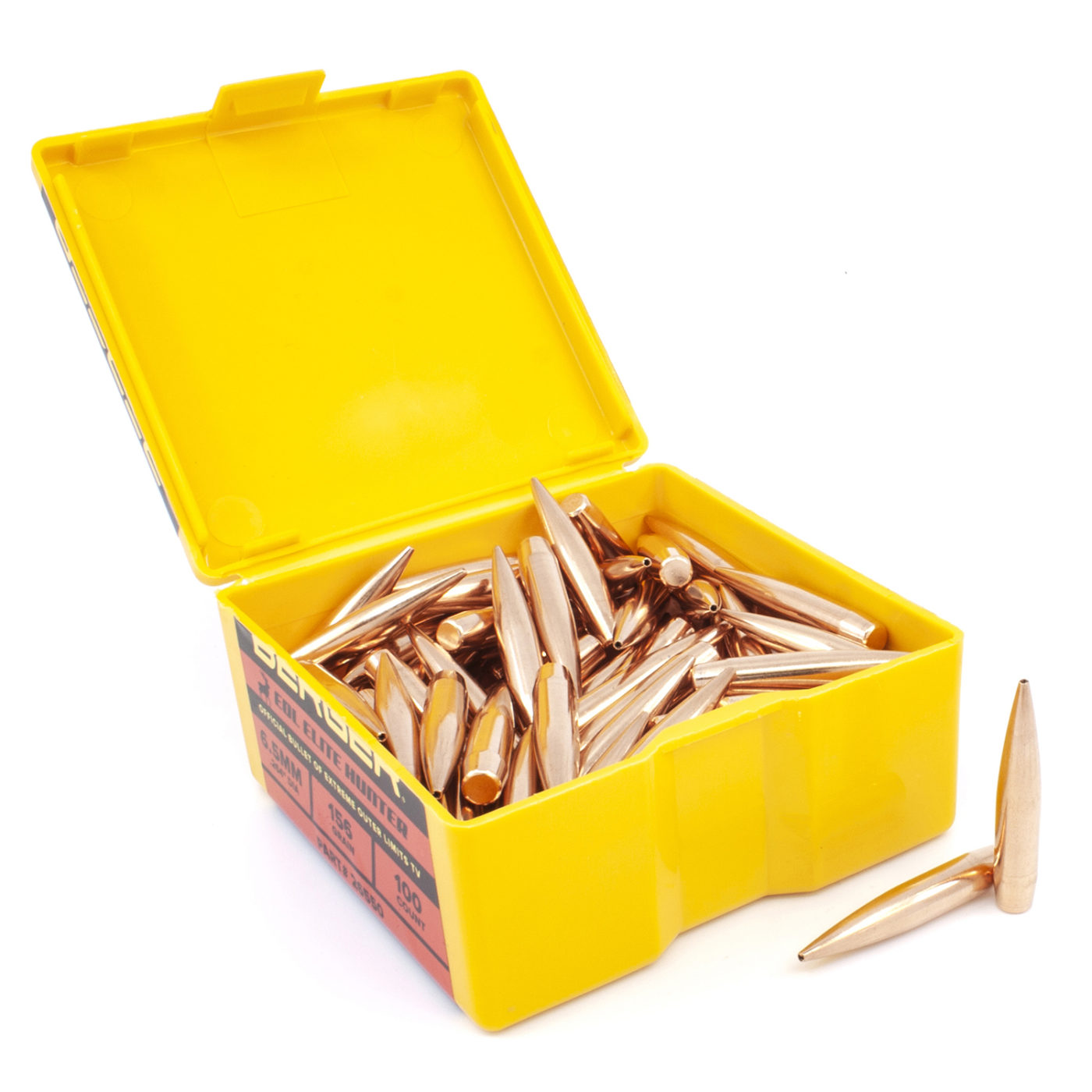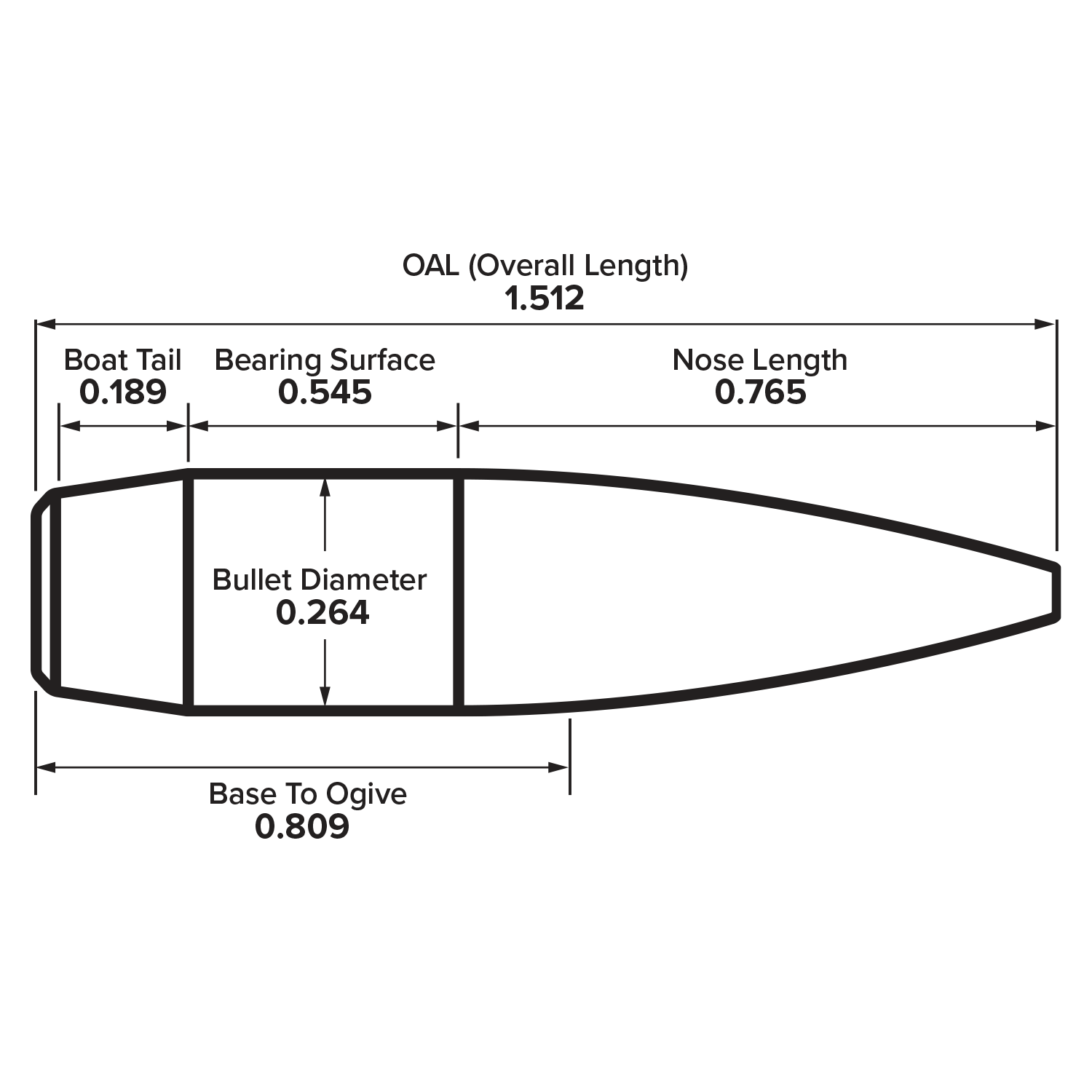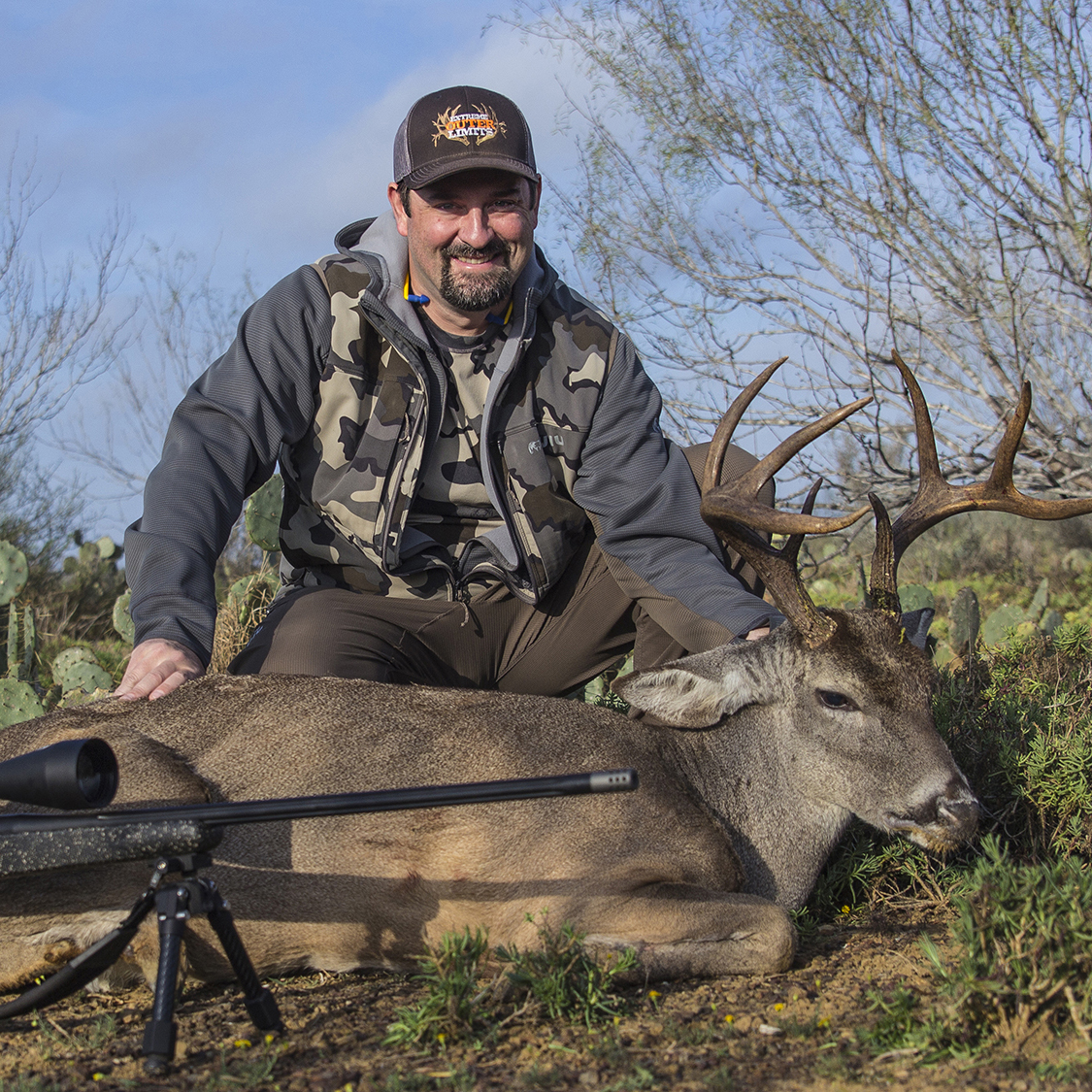 Bob Beck, Host of Extreme Outer Limits TV
His "heaviest-in-class" concept has been brought to life with the hybrid ogive design of Bryan Litz, Berger's Chief Ballistician, and Garett Stoddard, our newest team member, Berger's Production Engineer. Their combined efforts have produced a bullet that delivers devastating hydro-static shock, unmatched downrange ballistics, with a J4 jacket foundation measuring an unprecedented +/- .0003" total indicated runout (TIR).
Berger EOL Elite Hunters are currently available in three offerings: New 6.5mm 156 grain, 270 caliber 170 grain and 7mm 195 grain weights. View our Dealer Locator to find an authorized retailer near you. The compete Elite Hunter line is shown below: