By Rick Jensen
Heat Stroke Open participant and current U.S. F-Open Team Captain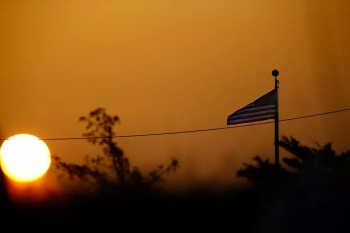 The morning of July 12th, 2014 dawned very warm and windy near Camargo, Oklahoma for the kickoff of the 2014 Heat Stroke Open. This was my very first PRS match and the 11th match of the year for the Precision Rifle Series. The day began with competitors and range staff gathering around the flag pole to recite the Pledge of Allegiance followed by the singing of the National Anthem.
The first stage was a cold bore shot from the prone position. Shooters had to choose between a 1 or 2 MOA target at 550 yards. Tate Streater took the safe bet and nailed the big target for 2pts and never looked back (keep in mind "big" is a 10 inch square). Everyone shot for 14 hours in the extreme conditions of Western Oklahoma on Saturday – which was a test physically and mentally. For most of us, the highlight of the day was *shooting out of an airborne helicopter; but the full auto stage probably ran a close second in most people's book.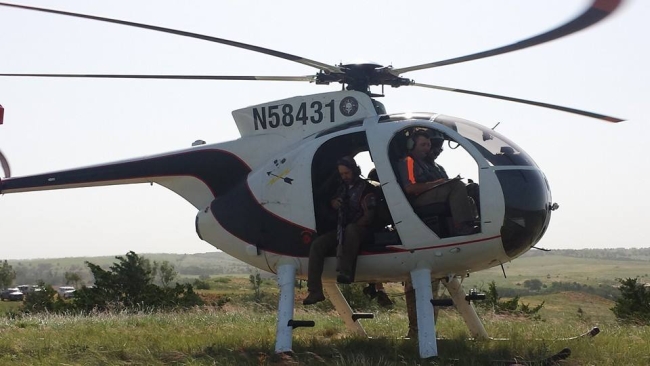 Sunday morning we fired many more stages all with our own rifles except for one stage titled "Almost a Mile," sponsored by Desert Tactical Arms. We were provided with a DTA 338 Lapua Magnum topped off with one of the new Nightforce Beast scopes. Each competitor fired five rounds. Getting hits at a mile still proved challenging, even with this great equipment. All together, we fired some 250 rounds of ammo; and amazingly, Streater maintained a 56% hit ratio. He wasn't alone though. As the match concluded Streater found himself tied for score with another great competitor, Justin Vinyard of Oklahoma, who was shooting Berger 6.5mm 140 Grain Match Grade Hybrid Target bullets. Streater came out on top because of a pre-determined tie breaker stage that was fired Friday night…yes I said night.
Rifles were provided with thermal scopes to engage targets in total darkness (another first for many of us). Big thanks to BJ Bailey and Matt Clem for hosting a great match and to the ROs and support staff for all of their hard work. Also a big thanks to all of the match sponsors for arguably the biggest prize table of the year with no less than five custom built tactical rifles built by top gun smiths. Congratulations to Tate on a great win!
Tate Streater's Gear Specs: 6XC
| | |
| --- | --- |
| Rifle: | Remington 700 |
| Stock: | McMillan A-5 |
| Barrel: | Bartlein |
| Trigger: | Jewell |
| Scope: | Vortex Razor HD w/ DMR rings |
| Sling and Rear Bag: | FTW |
| Suppressor: | SilencerTech |
| Load: | 6xC |
| Bullet: | Berger 6mm 105 Grain Match Hybrid Target |
For more information on the Heat Stroke Open, visit their facebook page or the Precision Rifle Series Website.
For more information on match sponsor Third Generation Shooting Supply, visit their website at http://store.thirdgenerationshootingsupply.com/
For more information on match sponsor Desert Tactical Arms, visit their website at http://www.deserttacticalarms.com/.
*Youtube video of Cory West shooting out of a helicopter at the 2014 Heat Stroke Open. See full video here.