We are proud to announce that the new 30 Caliber 220 Grain Long Range Hybrid Target™ bullets are in stock and available to purchase at your favorite Berger dealers. While we originally released this bullet at SHOT Show in January, here is a bit of background information on its purpose of development.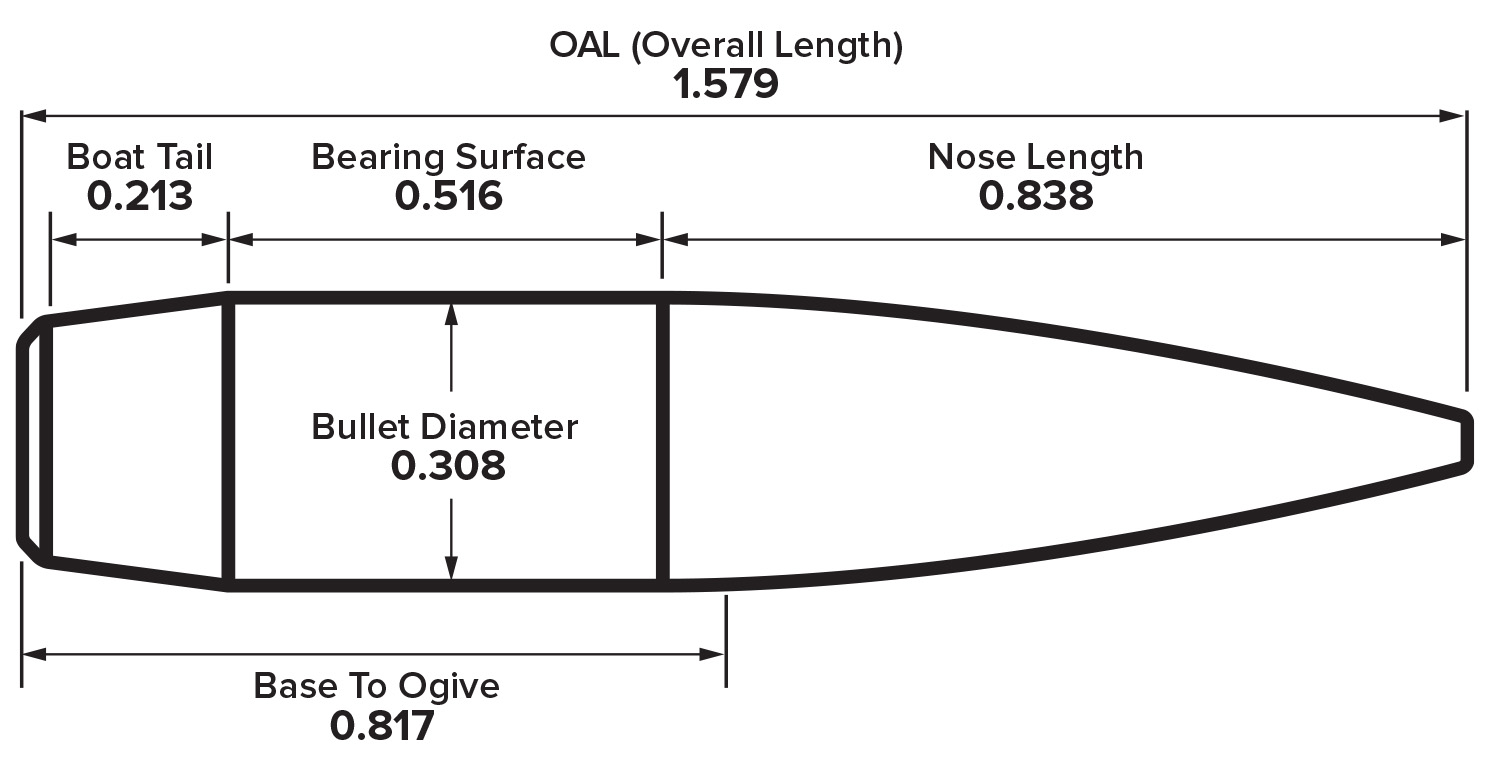 The 30 Caliber 220 Grain Long Range Hybrid Target™ (LRHT™) bullet utilizes our new Meplat Reduction Technology™ (MRT™) to achieve a G7 BC of 0.369 with variation of less than 1%. Our MRT™ process not only increases the BC of a bullet by reducing meplat diameter, but it also creates a more consistent BC meaning less vertical dispersion at longer ranges. This equates to increased hit probability and better predictability while using ballistic solvers for serious long range shooters, competitors and Mil/LE operators.
The G7 BC for the new 220 Grain is significantly higher than our existing 30 cal 215 Grain Hybrid Target, and even exceeds our 30 cal 230 Grain Hybrid Target. The 220 Grain LRHT™ is designed around magnum cartridges like the 300 PRC, 300 Norma Magnum, and 300 Remington Ultra Magnum for shooting 1000 yards and beyond. To prove the quality and capability of the 220 Grain LRHT™, we sent them downrange within our Berger 300-meter test facility onsite here in Mesa, AZ.

Our ballistics technicians loaded up the new 220gr LRHT™ into the 300 Norma Magnum Cartridge at a velocity of 2951fps (26" barrel) and reliably achieved ½ MOA groups at 300 meters. Impressive for ANY magnum cartridge! We can't wait to see the results our customers achieve at the range and in the field.
Use our Dealer Locator here to make your purchase. Share your feedback and tag us on Instagram and Facebook, we look forward to seeing your results!