The 30 Caliber 205 Grain Elite Hunter is purpose-built for hunters seeking a mid-to-heavy bullet solution for their 30 Nosler, 300 Win Mag, 300 Ultra Mags, 300 PRC, and other 30 caliber long-range hunting platforms. Elite Hunters utilize Berger's industry-leading hybrid ogive design, which blends tangent and secant designs to optimize efficiency, reduce wind-drift, and minimize sensitivity to seating depth. Their sleek profile features an ultra-high ballistic coefficient (BC) and increased sectional density, delivering the highest energy retention upon impact. Elite Hunters are easy to load and shoot, and provide unmatched accuracy and performance.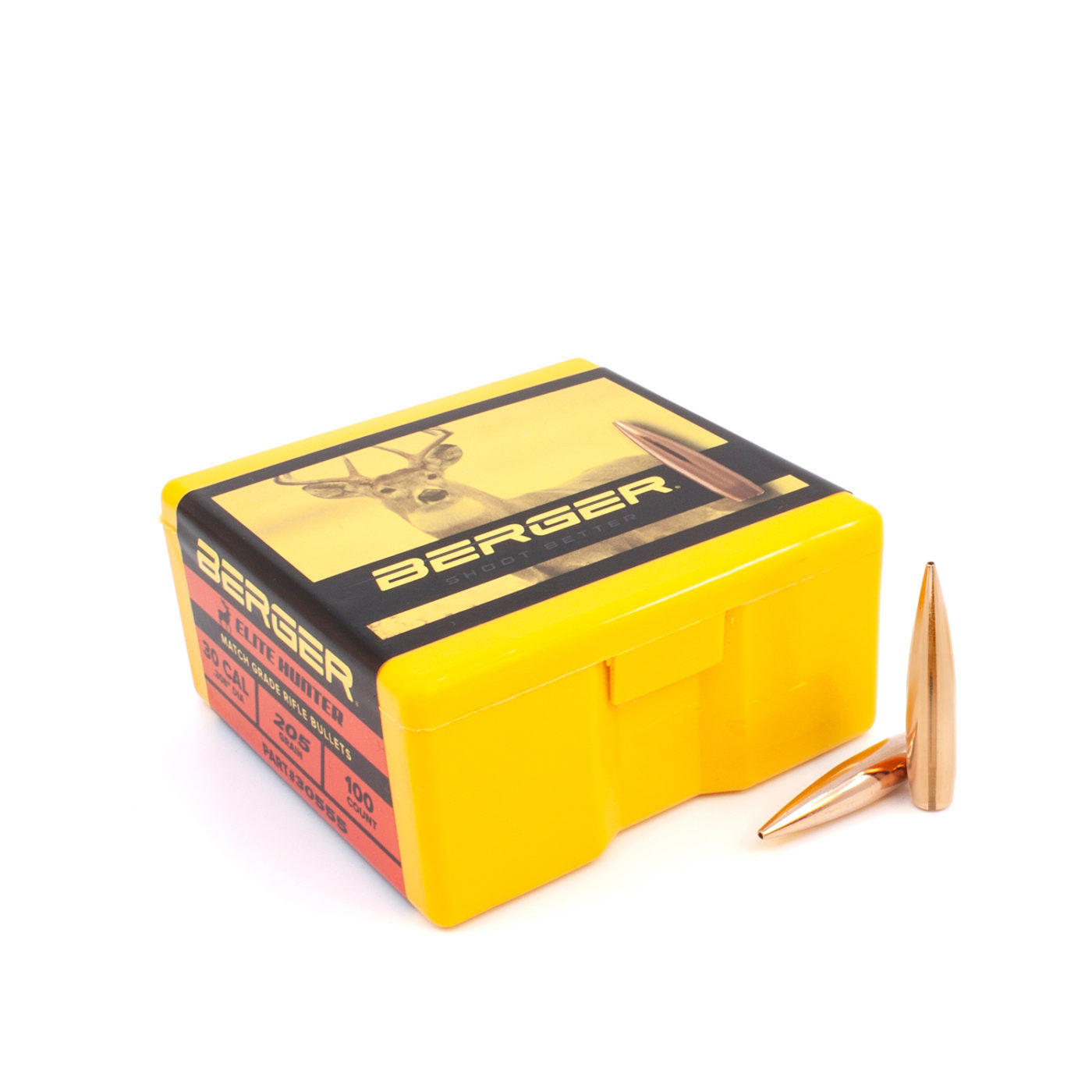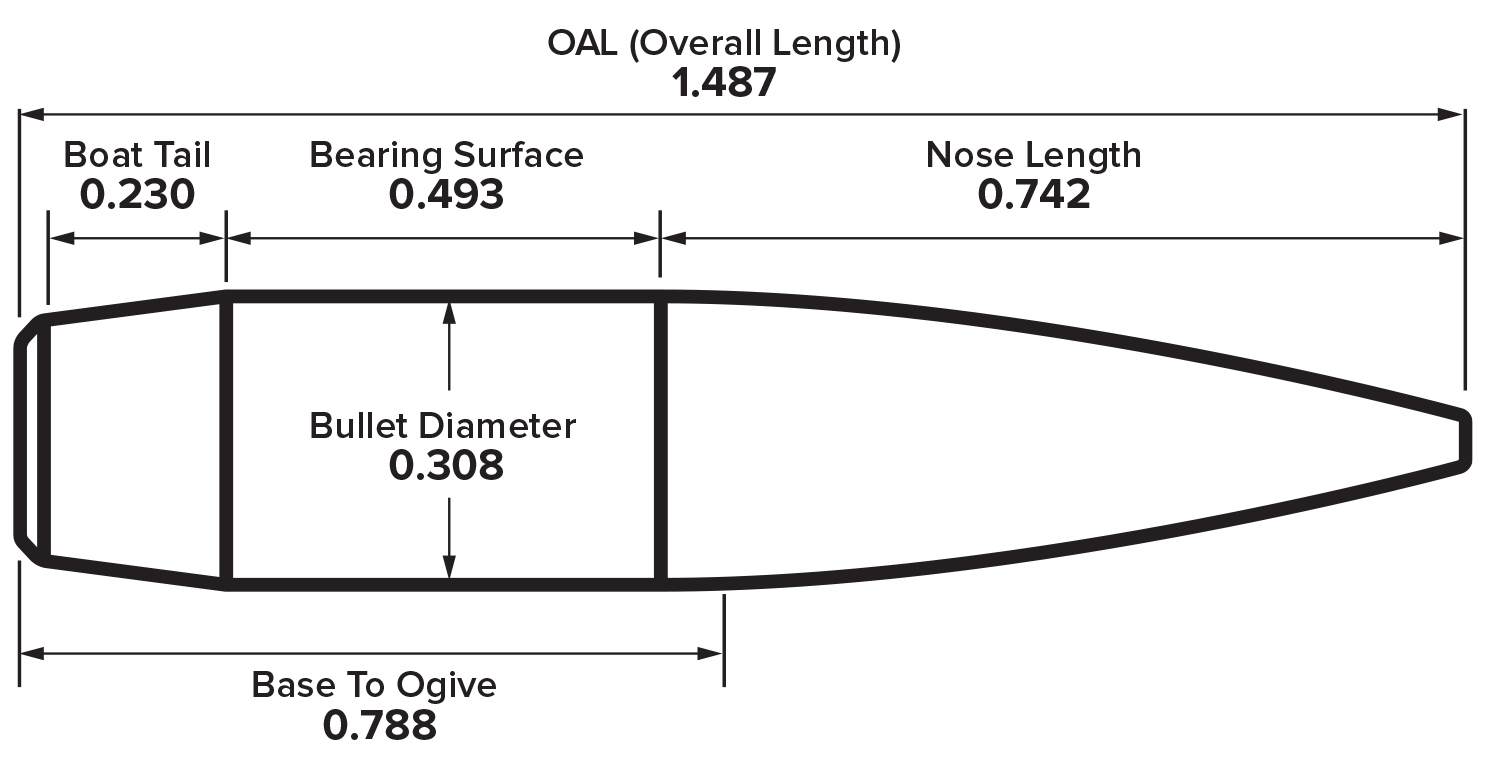 "The new 205 Grain Elite Hunter offers a blend of features developed specifically for modern hunting applications. The 205's pair peak external performance and optimal precision capability, with an ogive developed to accommodate magazines customary to today's hunting platforms," said Garett Stoddard, Berger's Production Engineer.
30 Caliber 205 Grain Elite Hunter Technical Data
Below is technical data that we've complied during the testing of the 30 cal 205gr Elite Hunter bullet. This data combined with lots of other tests is what determines the final data found at the top of this page.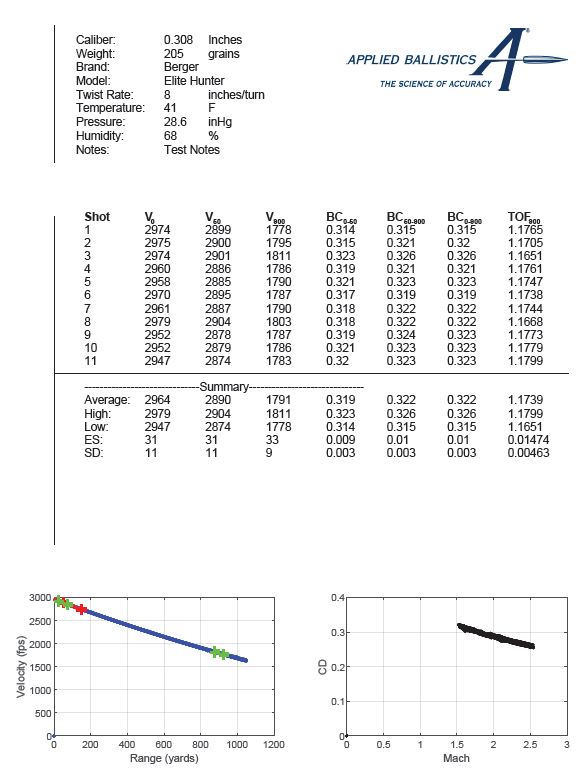 In the above test, Applied Ballistics found the Ballistic Coefficient (BC) standard Variation to be 0.003 with an Extreme Spread of of 0.01. To read more about why this is important, visit nobsbc.com.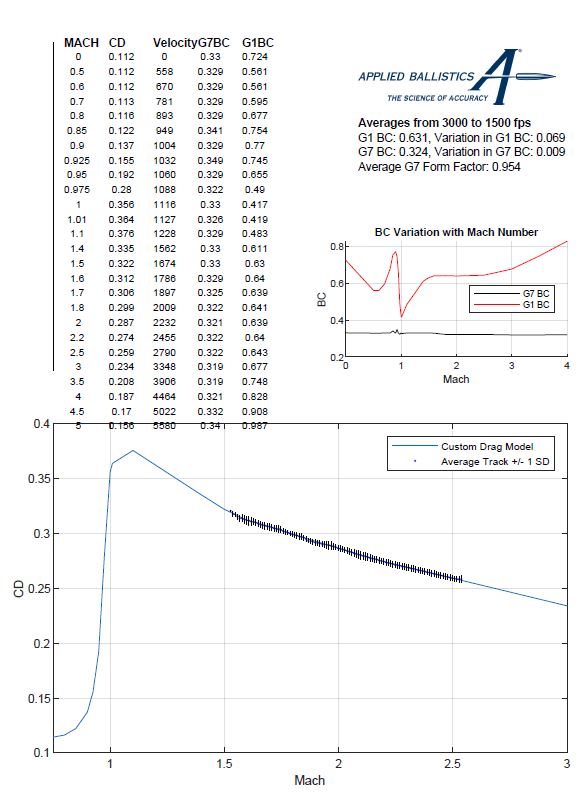 The image above shows the consistency of the G7 BC over the entire bullet flight. The image also demonstrates the importance of using the G7 BC to calculate your trajectory.


The two images above are from our initial testing of the 30 Caliber 205 Grain Elite Hunter bullets. At 300 meters these 5-shot groups were 0.8 and 0.9 inches, which is less than 1/3 MOA!