Berger's 7mm 190 Grain Long Range Hybrid Target is the latest projectile offering in the highly anticipated Long Range Hybrid Target (LRHT) product line. The 7mm 190 Grain LRHT boasts a high BC, jump-tolerant hybrid ogive profile that is Doppler Radar verified with less than 1% BC variation. A high Ballistic Coefficient is important for competitive shooting, but shot-to-shot consistency is the most critical aspect when engaging targets out to 1,000 yards and beyond.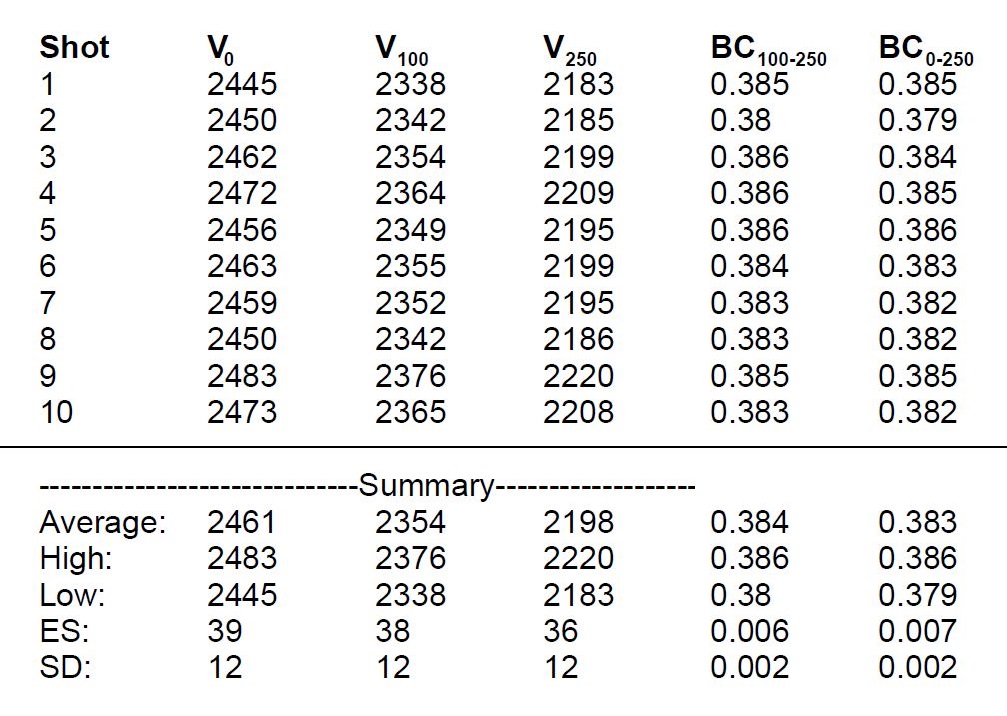 Utilizing advanced and proprietary manufacturing processes, Berger's innovative Meplat Reduction Technology (MRT) applies controlled pressure along the nose of each LRHT bullet, producing a homogeneous and repeatable profile for the industry's most consistent Ballistic Coefficients (BC).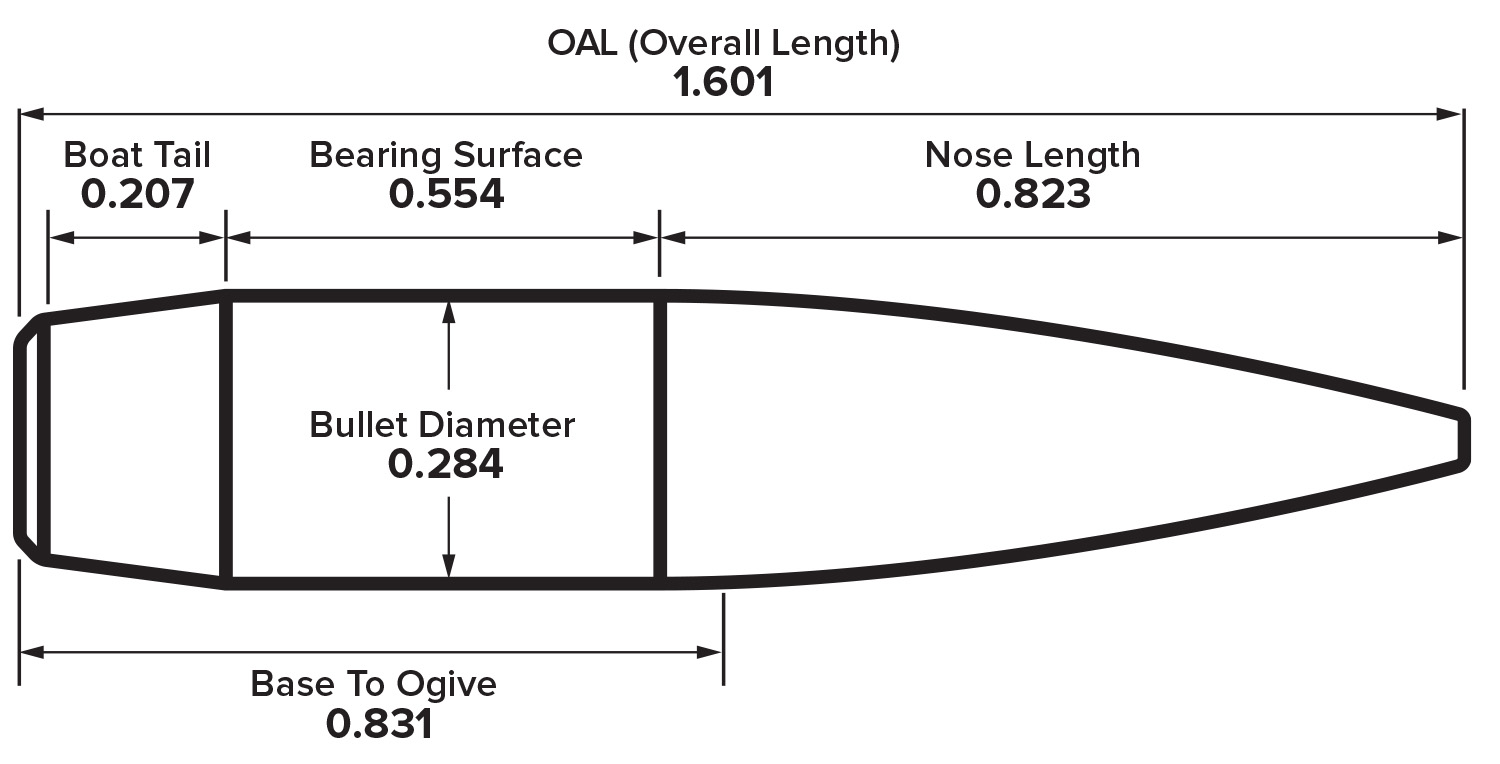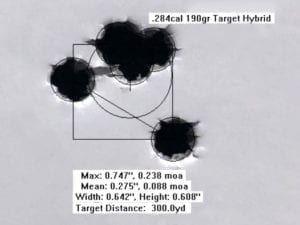 During Bryan's first test shots out of the Applied Ballistics Lab, he saw very promising results. With a 0.634 MOA for his first 5 shot group and a 0.238 MOA for his second 5 shot group, he is very happy with his latest design. Keep in mind, the images below are groups shot at 300 yards.
The 7mm 190 Grain LRHT's are ideal for F-Open competitive shooters and are tailored to cartridges such as 284 Winchester, 7mm WSM, 7mm SAUM, and 7mm Remington Magnum among others. The 190 Grain LRHT is complementary to the industry-leading Berger 184gr F-Open Target with an identical stability factor and improved ballistics when launched from 1:9" twist barrels.
"With improved MRT consistency contributing to its superior ballistic coefficient and form factor, the 190 is one of our highest performance projectiles to date. They provide minimal dispersion and more hits on target for F-Open competitors, long range shooters and larger capacity 7mm enthusiasts." said Garett Stoddard, Berger's Lead Production Engineer.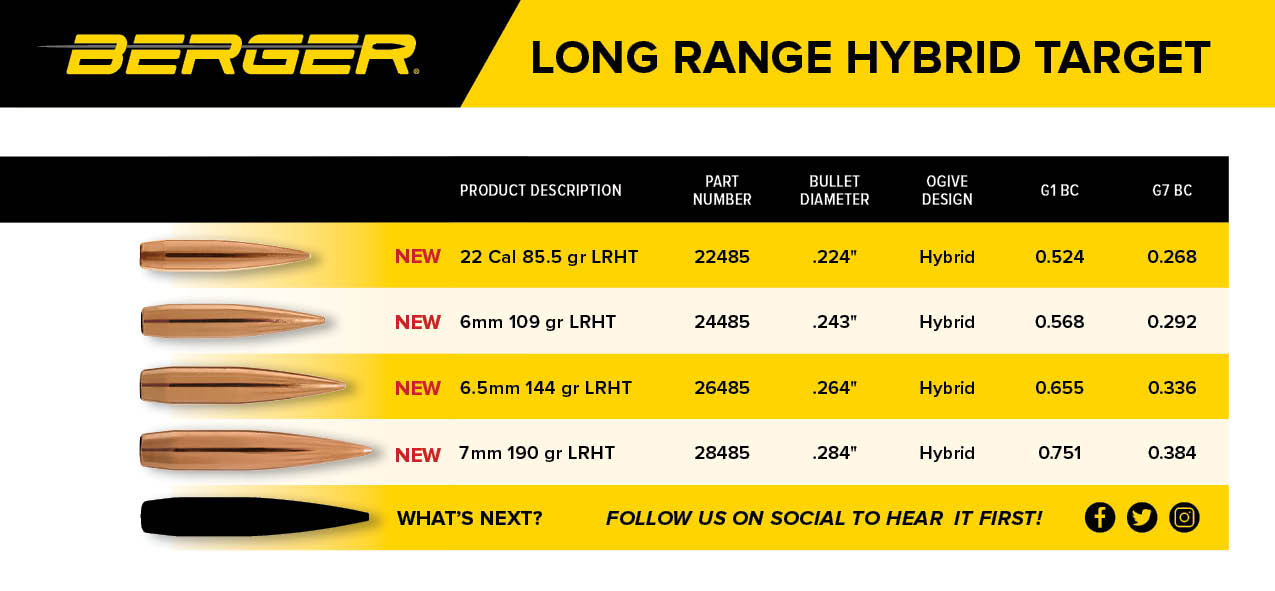 The Berger 7mm 190 Grain Long Range Hybrid Target Bullets are shipping now to Berger authorized retailers. Find a retailer near you at Bergerbullets.com/dealer-map.