The 6mm 108 Grain Elite Hunter bullet was developed for hunters and long range enthusiasts seeking a high ballistic coefficient (BC) projectile that delivers massive hydrostatic shock. The 108's pair well with platforms chambered in 6mm Creedmoor, 6mm BR, 6×47 Lapua, 243 Winchester, 6mm Remington, 6XC, and a great number of other 6mm wildcat cartridges popular today.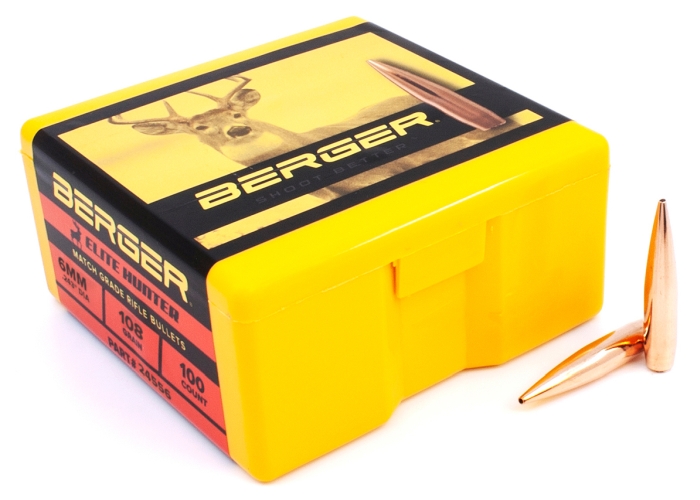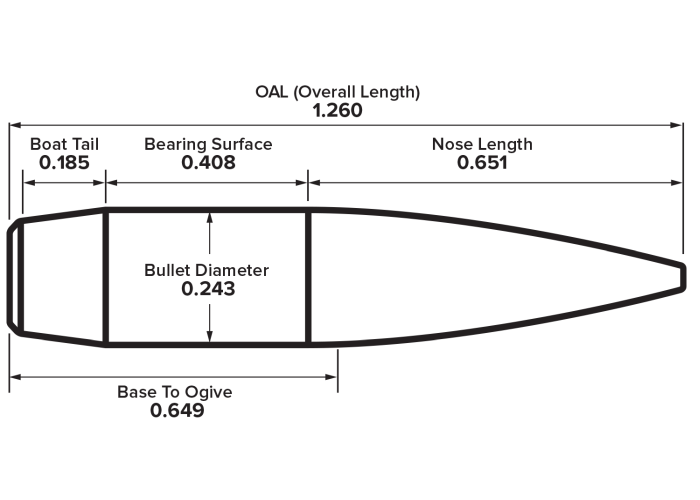 The 6mm 108 Grain Elite Hunter utilizes Berger's industry-leading hybrid ogive design, which blends tangent and secant designs to optimize efficiency, reduce wind-drift, and minimize sensitivity to seating depth. Its sleek profile features an ultra-high ballistic coefficient (BC) and increased sectional density, delivering the highest energy retention upon impact. Berger 6mm 108 Grain Elite Hunters are easy to load and shoot, and provide unmatched accuracy and performance.
For privacy reasons YouTube needs your permission to be loaded. For more details, please see our
Privacy Policy
.
I Accept
"The new 108 was developed with the modern midsized game hunter in mind. It pairs high external performance with efficient and low recoil cartridges to produce very flat trajectories. All while delivering fantastic terminal performance and energy transfer upon impact," stated Garett Stoddard, Berger's Production Engineer.


The above two test groups were shot at 300 meters in our Ballistics Lab. The first group was an amazing 1/3 MOA with very little load development. We are excited to see what kind of results you get on target!